The office of our company "Genuss ohne Reue" is based in Innsbruck. We love the mountains of Tyrol, the pure mountain air, and the clear water that runs through our mountain streams. This is exactly what we expect from our products: we care for naturalness, health, sustainability, and excellent taste. Enjoyment without regrets – our name is our mission: we are developing and selling products that help you to completely avoid sugar and monounsaturated fatty acids while eating your favorite dishes as originally, naturally, and organically as possible.
We have our own medical science department including nutritionists and health scientists. We have a development department that is linked with international leading health specialists.
You are a customer and have questions about our products or us? Our customer service will gladly support you.
You are a doctor or a nutritionist and have professional questions? Our team of experts is awaiting your inquiry.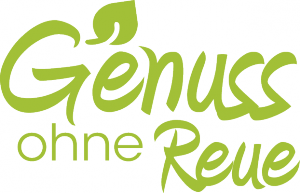 Genuss ohne Reue GmbH
Brookstieg 4 | 22145 Stapelfeld | Deutschland
Tel. +49(0)40 23700853
hello@genussohnereue.com